Join the 'Intermittent Explosive Disorder' group to help and get support from people like you.
Intermittent Explosive Disorder News
Related terms: IED
Posted 18 Dec 2013 by Drugs.com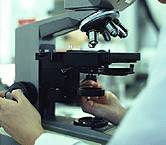 WEDNESDAY, Dec. 18, 2013 – Recurrent, unwarranted blow-ups such as road rage may have a biological basis, according to a new study. Blood tests of people who display the hostile outbursts that characterize a psychiatric illness known as intermittent explosive disorder show signs of inflammation, researchers say. "What we show is that inflammation markers [proteins] are up in these aggressive ...
Further Information
Related Condition Support Groups
Related Drug Support Groups