Join the 'Infectious Posterior Uveitis' group to help and get support from people like you.
Infectious Posterior Uveitis News
Posted 8 Sep 2016 by Drugs.com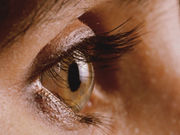 WEDNESDAY, Sept. 7, 2016 – People with chronic eye inflammation known as uveitis may be able to keep the condition at bay with the immune-suppressing drug Humira (adalimumab), a new study finds. "Humira doesn't cure uveitis, but it does cause it to become quiet," said lead researcher Dr. Glenn Jaffe. He's a professor of ophthalmology at Duke University School of Medicine in Durham, N.C., and a ...
Posted 23 Jun 2016 by Drugs.com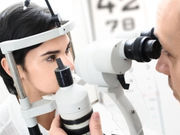 WEDNESDAY, June 22, 2016 – Doctors in Brazil report that a man infected with Zika developed a potentially severe eye condition, in another sign that the dreaded virus can harm vision in both babies and adults. "Zika patients should report every single symptom to their doctors, especially if they present with any kind of eye symptoms," said report co-author Dr. Benedito Antonio Lopes da Fonseca, ...
Further Information
Related Condition Support Groups