Join the 'Infectious Endophthalmitis' group to help and get support from people like you.
Infectious Endophthalmitis News
Posted 13 Aug 2015 by Drugs.com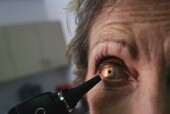 THURSDAY, Aug. 13, 2015 – Concerns that eye injections of the drug Avastin increase the risk of a potentially blinding eye infection may be unfounded, a new study finds. Researchers analyzed insurance claims data from across the United States to compare the use of Avastin (bevacizumab) to treat retinal diseases with a much more expensive drug called Lucentis (ranibizumab). The study was ...
Further Information
Related Condition Support Groups