Join the 'Infectious Endocarditis' group to help and get support from people like you.
Infectious Endocarditis News
Posted 1 Sep 2016 by Drugs.com
THURSDAY, Sept. 1, 2016 – The number of Americans hospitalized with heart infections caused by use of injected opioid drugs is on the rise, a new study indicates. Researchers from Tufts University School of Medicine in Boston said the finding is a disturbing outgrowth of a rising tide of opioid addiction in the United States. For the study, the researchers reviewed U.S. hospital admissions for ...
Posted 4 Aug 2015 by Drugs.com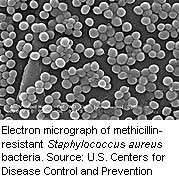 TUESDAY, Aug. 4, 2015 – An immediate, focused effort to halt the spread of antibiotic-resistant germs could save tens of thousands of lives and prevent hundreds of thousands of new infections over the next five years, a new government report suggests. As many as 37,000 lives could be saved, and 619,000 new infections prevented, if community health departments and health care facilities form ...
Further Information
Related Condition Support Groups