Join the 'Icar' group to help and get support from people like you.
Icar News
Posted 10 Feb 2015 by Drugs.com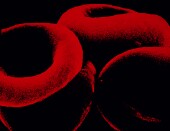 TUESDAY, Feb. 10, 2015 – Low-dose iron supplements speed blood donors' recovery of iron and hemoglobin, an iron-rich protein that carries oxygen in red blood cells, new research shows. "This study highlights the importance of maintaining iron levels after blood donation, and shows that supplemental iron effectively restores hemoglobin, even in donors with higher iron levels," according to ...
Posted 5 Oct 2010 by Drugs.com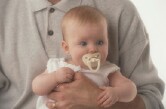 TUESDAY, Oct. 5 – The American Academy of Pediatrics has issued a report that outlines new guidelines concerning the iron needs of infants and children. The report also details new procedures for identifying and following up on signs of iron deficiency and iron anemia – procedures that rely not just on a single test, but rather a combination of screening techniques. "Iron deficiency remains ...
Further Information
Related Condition Support Groups
Icar Patient Information at Drugs.com