Join the 'Hyperprolactinemia' group to help and get support from people like you.
Hyperprolactinemia News
Posted 27 May 2016 by Drugs.com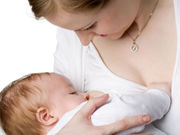 THURSDAY, May 26, 2016 – Infants fed directly from the breast are less likely to develop ear infections than those who are fed pumped breast milk from a bottle, a new study suggests. The study also found that infants who receive breast milk by either method have a lower risk of diarrhea. Researchers studied nearly 500 new mothers and their infants and found that one month of feeding at the ...
Posted 22 Feb 2016 by Drugs.com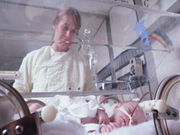 MONDAY, Feb. 22, 2016 – More hospitals give tiny preemies donated breast milk instead of formula, and the babies appear to benefit from it, a new study suggests. Researchers found the number of California hospitals offering donor breast milk rose substantially between 2007 and 2013 – from about 21 percent of all newborn intensive care units (NICUs) to 41 percent. Over those same years, NICUs ...
Further Information
Related Drug Support Groups
cabergoline, bromocriptine, Parlodel, Dostinex, pergolide, Permax