Join the 'Hypercalciuria' group to help and get support from people like you.
Hypercalciuria News
Posted 27 Sep 2016 by Drugs.com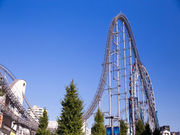 TUESDAY, Sept. 27, 2016 – Anyone who's suffered a kidney stone just wants the urinary obstruction gone. Now, preliminary research suggests relief might even be fun: a roller coaster ride. There's been anecdotal evidence from patients that these amusement park rides can help pass a small stone, explained Dr. David Wartinger, a professor of urology at the Michigan State University College of ...
Posted 28 Jul 2015 by Drugs.com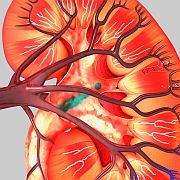 TUESDAY, July 28, 2015 – Kidney or bladder stones do not increase a postmenopausal woman's risk of osteoporosis, a new study finds. "We know in men that if you have a kidney stone, you are more likely to have osteoporosis," said corresponding author Dr. Laura Carbone, chief of rheumatology at the Medical College of Georgia, in Augusta. "We were trying to find out if that is also the case for ...
Further Information
Related Drug Support Groups