Join the 'Hydroquinone' group to help and get support from people like you.
Hydroquinone News
Posted 8 Jan 2017 by Drugs.com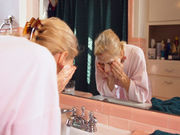 SUNDAY, Jan. 8, 2017 – Many skin care products promise to improve appearance by exfoliating – or removing dead cells – from the skin's outer layer. But sometimes, exfoliating can do more harm than good, according to the American Academy of Dermatology (AAD). "For some people, exfoliation can actually make their skin worse with increased redness or acne breakouts," said Dr. Rebecca Tung, ...
Posted 25 Nov 2015 by Drugs.com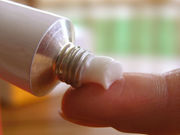 WEDNESDAY, Nov. 25, 2015 – Patients using prescription creams, gels, sprays and pills for skin conditions may shell out substantially more at the pharmacy than they did just six years ago, a new study suggests. Between 2009 and 2015, retail prices of brand-name dermatologic drugs rose 401 percent, on average, study authors reported Nov. 25 in JAMA Dermatology. Even generics have succumbed to ...
Further Information
Related Condition Support Groups
Related Drug Support Groups
Eldoquin, Eldoquin Forte, Esoterica Nighttime, Blanche, Esoterica Daytime, Glyquin, Glyquin-XM, Hydro-Q, Esoterica, view more... Esoterica Sensitive Skin, Esoterica with Sunscreen, Aclaro, Aclaro PD, Nuquin HP, Alera, Eldopaque, Eldopaque Forte, Glytone Clarifying, Remergent HQ, LumaSilk, Lustra, Lustra-AF, Lustra-Ultra, Melanex, Melanol, Melpaque HP, Melquin, Melquin HP, Melquin-3, Melamin-C, Alphaquin HP, AMBI Fade, Nava-SC, Melamix, Melamin, Alustra, Claripel, EpiQuin Micro, Solaquin, Solaquin Forte, SunVanish Cream, Viquin Forte
Hydroquinone Patient Information at Drugs.com