Join the 'Horizant' group to help and get support from people like you.
Horizant News
Posted 10 Aug 2017 by Drugs.com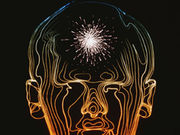 THURSDAY, Aug. 10, 2017 – More Americans than ever are living with epilepsy, federal health officials reported Thursday. According to the new report, 1.2 percent of the population – about 3 million adults and 470,000 children – were being treated for epilepsy or had experienced recent seizures in 2015, the researchers from the U.S. Centers for Disease Control and Prevention said. The number of ...
Posted 7 Jun 2012 by Drugs.com
LONDON & RESEARCH TRIANGLE PARK, N.C. & SANTA CLARA, Calif.--(BUSINESS WIRE)--Jun 7, 2012 - GlaxoSmithKline plc and XenoPort, Inc. announced today that the United States (US) Food and Drug Administration (FDA) has approved Horizant (gabapentin enacarbil) Extended-Release Tablets for the management of postherpetic neuralgia (PHN) in adults. The efficacy and safety of Horizant for the management of ...
Further Information
Related Condition Support Groups
Persisting Pain, Shingles, Postherpetic Neuralgia, Restless Legs Syndrome
Horizant Patient Information at Drugs.com