Join the 'Histex-PE' group to help and get support from people like you.
Histex-PE News
Posted 5 May 2015 by Drugs.com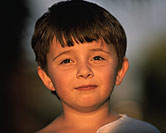 TUESDAY, May 5, 2015 – It can be difficult for parents to tell whether their child has a cold or hay fever, but there are ways to distinguish between the two, experts say. "Runny, stuffy or itchy noses, sneezing, coughing, fatigue, and headaches can all be symptoms of both allergies and colds, but when parents pay close attention to minor details they will be able to tell the difference," Dr. ...
Further Information
Related Condition Support Groups
Cold Symptoms, Nasal Congestion
Histex-PE Patient Information at Drugs.com