Join the 'Herplex' group to help and get support from people like you.
Herplex News
Posted 11 May 2015 by Drugs.com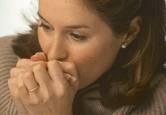 SATURDAY, May 9, 2015 – More than half of Americans aged 14 to 49 carry the virus that causes cold sores – those small blisters around the mouth that may come and go, according to the American Academy of Dermatology (AAD). "Cold sores may appear just once in a person's lifetime or return again and again," said Dr. Bruce Brod, a clinical professor of dermatology at the University of ...
Posted 12 Sep 2011 by Drugs.com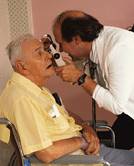 MONDAY, Sept. 12 – Repeated use of antibiotics among patients who receive eye injections for such ophthalmic conditions as age-related macular degeneration can lead to the emergence of drug-resistant germs, according to a new study. More than eight million people in the United States are affected by age-related macular degeneration, and its treatment involves monthly injections that are ...
Further Information
Related Condition Support Groups