Join the 'Herpes Simplex Encephalitis' group to help and get support from people like you.
Herpes Simplex Encephalitis News
Posted 23 Nov 2010 by Drugs.com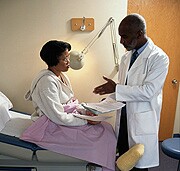 MONDAY, Nov. 22 – The approximately 19 million new sexually transmitted disease (STD) infections that occur each year in the United States cost the health care system about $16.4 billion annually, the U.S. Centers for Disease Control and Prevention said in its annual STD report released Monday. The data for 2009 shows a continued high burden of STDs but there are some signs of progress, ...
Further Information
Related Condition Support Groups
Related Drug Support Groups