Join the 'Gastric Ulcer Prophylaxis' group to help and get support from people like you.
Gastric Ulcer Prophylaxis News
Posted 16 Sep 2016 by Drugs.com
MISSISSAUGA, Ontario, Sept. 15, 2016 /PRNewswire/ – Aralez Pharmaceuticals Inc. (NASDAQ: ARLZ) (TSX: ARZ), a global specialty pharmaceutical company, announced today that the U.S. Food and Drug Administration (FDA) has approved once-daily Yosprala, the only prescription fixed-dose combination of aspirin, an anti-platelet agent, and omeprazole, a proton pump inhibitor (PPI) in the U.S. Yosprala ...
Posted 15 Feb 2016 by Drugs.com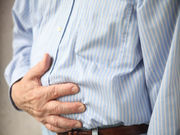 MONDAY, Feb. 15, 2016 – A popular class of heartburn medications might raise a senior's risk of dementia, a new study suggests. Called proton pump inhibitors (PPIs), this group of drugs includes Prilosec, Nexium and Prevacid. They work by lowering the amount of acid produced by the stomach. But German researchers found that people 75 or older who regularly take the medications had a 44 percent ...
Further Information
Related Condition Support Groups
Related Drug Support Groups