Join the 'Gastric Motility Disorder' group to help and get support from people like you.
Gastric Motility Disorder News
Posted 16 Jun 2017 by Drugs.com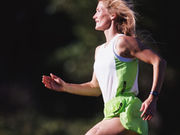 FRIDAY, June 16, 2017 – When it comes to stomach discomfort during exercise, forget that old adage "no pain, no gain." New research suggests that excessive strenuous exercise may lead to gut damage. "The stress response of prolonged vigorous exercise shuts down gut function," said lead author Ricardo Costa. "The redistribution of blood flow away from the gut and towards working muscles creates ...
Posted 11 May 2016 by Drugs.com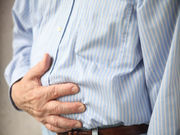 WEDNESDAY, May 11, 2016 – At least some of the microbes that live in your gut may be influenced by your genes, a new study finds. "We set out to find out about human genes that are implicated in the regulation of the gut microbiome, and we found some that are," said senior study author Ruth Ley, an associate professor in the department of microbiology at Cornell University, in Ithaca, N.Y. For ...
Further Information
Related Condition Support Groups