Join the 'Ganite' group to help and get support from people like you.
Ganite News
Posted 9 Jun 2015 by Drugs.com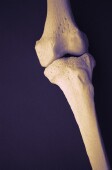 TUESDAY, June 9, 2015 – A postmenopausal woman who is 50 and still shows "normal" readings on her bone density test may not need her next such test for 10 or even 15 years, a new study finds. However, researchers led by Dr. Margaret Gourlay of the University of North Carolina at Chapel Hill stressed that younger women who do show signs of bone loss are at high risk for a major fracture, and do ...
Further Information
Related Condition Support Groups
Hypercalcemia of Malignancy, Hypercalcemia
Ganite Patient Information at Drugs.com