Join the 'Gallbladder Obstruction w/ o Calculus' group to help and get support from people like you.
Gallbladder Obstruction w/ o Calculus News
Posted 7 Apr 2017 by Drugs.com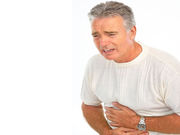 FRIDAY, April 7, 2017 – Gallbladder removal may not always necessary for gallstone pancreatitis, a new study suggests. Gallstone pancreatitis occurs when one or more gallstones gets stuck in a duct in the pancreas. This blocks pancreatic enzymes from leaving the pancreas and traveling to the small intestine to aid in digestion. When those enzymes back up into the pancreas, it causes inflammation ...
Posted 18 Aug 2016 by Drugs.com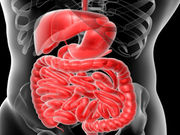 THURSDAY, Aug. 18, 2016 – People who've ever suffered gallstones may have a slightly increased risk of developing heart disease down the road, a large new study suggests. In a group of more than one-quarter million U.S. adults, researchers found those with a history of gallstones were 17 percent more likely to develop heart disease over the next few decades. Gallstones and heart disease share ...
Further Information
Related Condition Support Groups