Join the 'Galactosemia' group to help and get support from people like you.
Galactosemia News
Posted 16 May 2016 by Drugs.com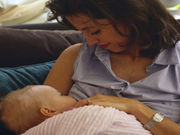 MONDAY, May 16, 2016 – Every working mom knows how hard it can be to juggle the demands of her job with the needs of her new baby, particularly when it comes to breast-feeding. Now, a new study has concluded that the more hours a new mom works, the tougher it is for her to continue breast-feeding. Mothers working 19 or fewer hours a week were much more likely to maintain breast-feeding through ...
Posted 22 Feb 2016 by Drugs.com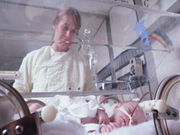 MONDAY, Feb. 22, 2016 – More hospitals give tiny preemies donated breast milk instead of formula, and the babies appear to benefit from it, a new study suggests. Researchers found the number of California hospitals offering donor breast milk rose substantially between 2007 and 2013 – from about 21 percent of all newborn intensive care units (NICUs) to 41 percent. Over those same years, NICUs ...