Join the 'Fracture' group to help and get support from people like you.
Fracture News
Posted 4 Mar 2013 by Drugs.com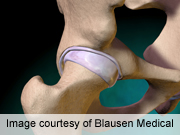 MONDAY, March 4 – Health staff at nursing homes often give patients sleeping pills to help them sleep, but a new study suggests that a certain class of medications may put patients at raised risk for hip fractures. A team from Harvard Medical School in Boston looked at more than 15,500 long-stay nursing-home residents, aged 50 and older, who suffered a hip fracture between July 2007 and December ...