Join the 'Folic Acid / Cyanocobalamin Deficiency' group to help and get support from people like you.
Folic Acid / Cyanocobalamin Deficiency News
Posted 15 Dec 2016 by Drugs.com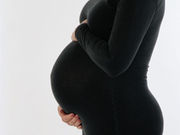 THURSDAY, Dec. 15, 2016 – A follow-up MRI scan after a mid-pregnancy ultrasound could help improve diagnosis of a possible fetal brain abnormality, a new British study reports. Women selected for this study had undergone an ultrasound at 18 to 21 weeks of pregnancy that detected a potential brain abnormality in the fetus. The extra information provided by the follow-up MRI helped doctors give a ...
Posted 18 Jun 2015 by Drugs.com
-- Anemia occurs when there are insufficient red blood cells, or they don't function properly. The American Society of Hematology says warning signs include: Feeling weak or dizzy. Having colder hands and feet. Having pale skin or a yellow tint. Feeling short of breath. Having an irregular or fast heartbeat. Hearing a whooshing sound or pounding in the ears. Having frequent chest pain or ...
Further Information
Related Condition Support Groups