Join the 'Fibromatosis' group to help and get support from people like you.
Fibromatosis News
Posted 8 Jul 2009 by Drugs.com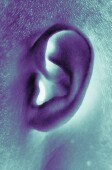 WEDNESDAY, July 8 – U.S. researchers report the first successful drug treatment of tumors in patients with neurofibromatosis type 2 (NF2). In people with NF2, benign tumors develop throughout the nervous system. The most common tumor is a vestibular schwannoma, which grows on the nerve connecting the ear to the brain. This type of tumor, also called acoustic neuroma, causes hearing loss and can ...
Further Information
Related Condition Support Groups
Dupuytren's contracture, Plantar Fibromatosis
Related Drug Support Groups