Join the 'Fabry Disease' group to help and get support from people like you.
Fabry Disease News
Posted 6 Feb 2017 by Drugs.com
MONDAY, Feb. 6, 2017 – A set of screening tests designed to detect four rare metabolic disorders in newborns has been approved by the U.S. Food and Drug Administration. The "Seeker" system of diagnostics is designed to screen for Mucopolysaccharidosis Type 1, Pompe, Gaucher and Fabry. These are the first tests approved to screen for the inherited disorders, which affect proteins that normally ...
Posted 2 Dec 2009 by Drugs.com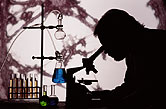 WEDNESDAY, Dec. 2 – New research suggests that enzyme replacement therapy can make a major difference in the lives of people with Fabry disease, a rare illness that affects the kidneys, heart and brain. The progressive disease, linked to the lack of an enzyme that helps metabolic pathways function in the body, can be fatal because it boosts the risk for a stroke, heart attack and kidney disease. ...
Further Information
Related Condition Support Groups
Metabolic Disorder Including Congenital
Related Drug Support Groups