Join the 'Esophageal Ulceration with Bleeding' group to help and get support from people like you.
Esophageal Ulceration with Bleeding News
Posted 18 Oct 2016 by Drugs.com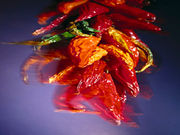 TUESDAY, Oct. 18, 2016 – A San Francisco man who joined an eating contest involving super-hot "ghost peppers" ended up with a hole in his esophagus, doctors report. The 47-year-old showed up at a hospital emergency room after eating ghost peppers, or "bhut jolokia" – one of the hottest peppers known and "more than twice the strength of a habanero pepper," according to a team led by Dr. Ann ...
Posted 6 Jun 2016 by Drugs.com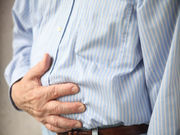 MONDAY, June 6, 2016 – Antacids that contain aspirin may cause stomach or intestinal bleeding in rare cases, U.S. Food and Drug Administration officials said Monday. Since it issued a warning about serious bleeding risk with aspirin in 2009, the FDA has recorded eight new cases of serious bleeding caused by aspirin-containing antacid products sold over-the-counter, which include Alka Seltzer and ...
Further Information
Related Condition Support Groups