Join the 'Erosive Esophagitis' group to help and get support from people like you.
Erosive Esophagitis News
Posted 19 Aug 2017 by Drugs.com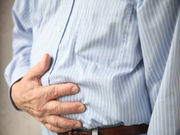 FRIDAY, Aug. 18, 2017 – Widely used heartburn drugs called proton pump inhibitors do not appear to increase Alzheimer's disease risk, according to a new study. Prilosec, Nexium and Prevacid are commonly used proton pump inhibitors. Two previous studies reported a higher risk of dementia among people who took the drugs, which are commonly used by older adults. Proton pump inhibitors work by ...
Posted 15 Mar 2017 by Drugs.com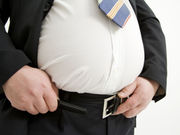 WEDNESDAY, March 15, 2017 – Overweight 20-somethings dramatically increase their risk of esophageal and stomach cancer if they become obese later in life, a new study suggests. The research indicated that people who were overweight in their 20s had a 60 percent to 80 percent increased risk of developing these cancers, compared with those who maintained a normal weight throughout their life, ...
Further Information
Related Condition Support Groups
Related Drug Support Groups
omeprazole, Nexium, Prilosec, Zantac, Protonix, pantoprazole, ranitidine, Pepcid, Dexilant, view more... Tums, Prevacid, lansoprazole, famotidine, Zantac 150, esomeprazole, Pepcid AC, Heartburn Relief, rabeprazole, Aciphex, calcium carbonate, Tagamet, Zantac 75, Titralac, Oyster Shell, Oyster, Zegerid, dexlansoprazole, aluminum hydroxide, cimetidine, Axid, Amphojel, nizatidine, Prevacid SoluTab, Pepcid Oral Suspension, Kapidex, Zantac 300, Protonix IV, Tagamet HB, Prevacid OTC, Nexium IV, Alternagel, Alu-Tab, Maalox Childrens', Dialume, Alu-Cap, Alamag, Maalox Regular Strength, Pepto Children's, Calcium Oyster Shell, Surpass Extra Strength, Surpass, Ultra Mylanta Calci Tabs, Aloh-Gel, Tums Kids, Maldroxal, Mylanta Ultimate Strength, Oyst Cal, Tums Smoothies, Taladine, Rulox 1, Maalox HRF, Maalox TC, Deprizine, Alcalak, Mintox Tablets, Tums Freshers, Calcid, Trial Antacid, D-Cal, Calcium Liquid Softgel, Alka-Mints, Calcium Oyster, Oysco 500, Dicarbosil, Amitone, Nephro Calci, Oyster Shell Calcium 500, Oyst Cal 500, Calci Mix, Calci-Chew, Chooz, Axid Pulvules, Mylanta AR, Zantac EFFERdose, Zantac 300 GELdose, Zantac GELdose, Zantac 25 mg EFFERdose, Zantac 150 EFFERdose, Equilet, Tums E-X, Amilac, Oyster Cal, Calcarb, Prevacid IV, Tums Ultra, Cal-Gest, Alkums, Cal Oys, omeprazole / sodium bicarbonate, Alkets, Caltro, Calcium Concentrate, Super Calcium, Oyster Calcium, Calcitab, Oyster Cal 500, aluminum hydroxide / magnesium hydroxide, Dexilant SoluTab