Join the 'Eraxis' group to help and get support from people like you.
Eraxis News
Posted 4 Nov 2016 by Drugs.com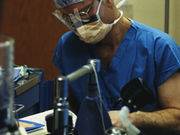 FRIDAY, Nov. 4, 2016 – Federal health officials say 13 cases of a potentially deadly, drug-resistant fungal infection have been reported in the United States. Four of those cases ended in death, but health officials said it's not clear if the deaths were due to the infection or the patients' underlying health conditions. Candida auris fungal infection is emerging as a health threat worldwide, ...
Posted 18 Nov 2010 by Drugs.com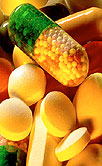 THURSDAY, Nov. 18 – Knowing when to take antibiotics – and when not to – can help fight the rise of deadly "superbugs," say experts at the U.S. Centers for Disease Control and Prevention. About half of antibiotics prescribed are unnecessary or inappropriate, the agency says, and overuse has helped create bacteria that don't respond, or respond less effectively, to the drugs used to fight them. ...
Further Information
Related Condition Support Groups
Candida Infections, Esophageal Candidiasis
Eraxis Patient Information at Drugs.com