Join the 'Envarsus XR' group to help and get support from people like you.
Envarsus XR News
Posted 8 Mar 2016 by Drugs.com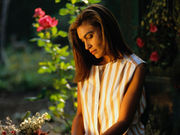 TUESDAY, March 8, 2016 – Scientists have found new clues that help explain what's going wrong in the immune systems of people with lupus – insight they hope will lead to new therapies, or help guide current treatment choices. Lupus has several forms, but the most common is systemic lupus erythematosus (SLE). In SLE, the immune system mistakenly produces antibodies against the body's own tissue. ...
Posted 24 Jul 2015 by Drugs.com
Hørsholm, Denmark, July 10, 2015 – Veloxis Pharmaceuticals A/S (OMX: VELO) today announced U.S. Food and Drug Administration (FDA) approval of Envarsus XR (tacrolimus extended-release tablets) for the prophylaxis of rejection in kidney transplant patients who require or desire conversion from other twice-daily tacrolimus products to once-daily Envarsus XR. Veloxis expects Envarsus XR to be ...
Further Information
Related Condition Support Groups
Organ Transplant - Rejection Prophylaxis
Envarsus XR Patient Information at Drugs.com