Join the 'Encephalitis' group to help and get support from people like you.
Encephalitis News
Posted 10 Mar 2016 by Drugs.com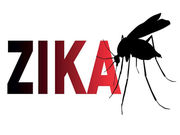 WEDNESDAY, March 9, 2016 – The list of neurological disorders potentially associated with the Zika virus continues to grow, health officials reported Wednesday. Writing in the March 9 online edition of the New England Journal of Medicine, French researchers described the case of an unidentified 81-year-old man who had been in fine health before becoming feverish and then comatose while on a ...
Posted 17 Apr 2015 by Drugs.com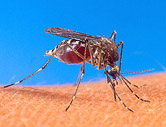 FRIDAY, April 17, 2015 – The death from encephalitis of a 6-year-old Tennessee boy has led researchers to a better understanding of the mosquito-borne virus that killed the child. La Crosse virus, transmitted by the bite of an infected mosquito, often causes no symptoms. But severe cases may involve encephalitis, a type of brain inflammation usually triggered by infection. "When [the La Crosse ...
Further Information
Related Condition Support Groups
Herpes Simplex Encephalitis, Central Nervous System Disorders