Join the 'Emverm' group to help and get support from people like you.
Emverm News
Posted 12 Jan 2017 by Drugs.com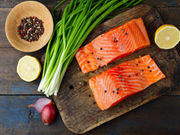 THURSDAY, Jan. 12, 2017 – In bad news for sushi lovers, scientists have confirmed that a tapeworm known to infect salmon from the Asian Pacific is also present in fish from U.S. waters. The parasite, known as the Japanese broad tapeworm, can grow up to 30 feet long in the human body, according to the U.S. Centers for Disease Control and Prevention. Most people who become infected have no ...
Posted 18 Jan 2016 by Drugs.com
HAYWARD, Calif., Jan. 15, 2016 /PRNewswire/ – Impax Laboratories, Inc. (NASDAQ: IPXL) today announced that the United States Food and Drug Administration (FDA) has approved the Company's supplemental new drug application (sNDA) for Emverm (mebendazole) 100 mg chewable tablets. Emverm is indicated for the treatment of Enterobius vermicularis (pinworm), Trichuris trichiura (whipworm), Ascaris ...
Further Information
Related Condition Support Groups
Whipworm Infection, Ascariasis, Pinworm Infection (Enterobius vermicularis), Hookworm Infection (Necator or Ancylostoma)
Emverm Patient Information at Drugs.com