Join the 'Ectopic Pregnancy' group to help and get support from people like you.
Ectopic Pregnancy News
Related terms: Abortion Induction in Ectopic Pregnancy
Posted 3 Feb 2017 by Drugs.com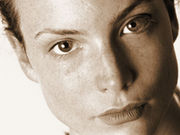 FRIDAY, Feb. 3, 2017 – About 2.5 million American women have had pelvic inflammatory disease, an often-symptomless infection of the reproductive tract that can cause infertility and lasting abdominal pain, a new U.S. government report shows. Scientists also found that those who had 10 or more male sex partners experienced pelvic inflammatory disease three times as often as women with a single ...
Further Information
Related Condition Support Groups
Related Drug Support Groups