Join the 'Dystonia' group to help and get support from people like you.
Dystonia News
Posted 1 May 2018 by Drugs.com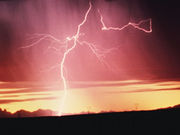 TUESDAY, May 1, 2018 – A European woman who needed an implanted brain device got an unwelcome side effect during a storm: Nearby lightning switched the device off. Experts say the phenomenon is likely rare, and the deep brain stimulator device worked fine again once it was turned back on by doctors. Still, it's a hazard worth looking out for, medical experts said. While this is the first such ...
Posted 7 Apr 2017 by Drugs.com
April 6, 2017 – The U.S. Food and Drug Administration today allowed marketing of 23andMe Personal Genome Service Genetic Health Risk (GHR) tests for 10 diseases or conditions. These are the first direct-to-consumer (DTC) tests authorized by the FDA that provide information on an individual's genetic predisposition to certain medical diseases or conditions, which may help to make decisions about l ...
Further Information
Related Condition Support Groups
Cervical Dystonia, Blepharospasm, Neurologic Disorder
Related Drug Support Groups
baclofen, Botox, carbamazepine, Lioresal, onabotulinumtoxina, botulinum toxin type b, Myobloc, Kemstro