Join the 'Dyclonine / Menthol' group to help and get support from people like you.
Dyclonine / Menthol News
Posted 31 Jan 2017 by Drugs.com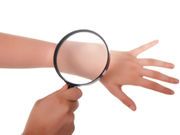 TUESDAY, Jan. 31, 2017 – Itchy skin is a common problem, but there are several ways to find relief, a dermatologist says. "There are many reasons for itchy skin," Dr. Hassan Galadari said in an American Academy of Dermatology news release. "It could be the result of a skin condition, such as eczema, shingles, hives or psoriasis, or it could be a sign of a contagious disease, like scabies or ...
Posted 20 Jul 2015 by Drugs.com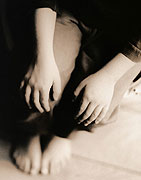 SATURDAY, July 18, 2015 – If your child develops an itchy rash, it could be hives, experts say. Common symptoms of hives – which are usually temporary and harmless – include: slightly raised, pink or red areas on the skin; welts that occur alone, in a group, or that connect over a large area; and skin swelling, according to the American Academy of Dermatology (AAD). Hives can be triggered by a ...
Further Information
Related Condition Support Groups
Cough, Sore Throat, Tonsillitis / Pharyngitis
Related Drug Support Groups