Join the 'Diverticulitis with Hemorrhage' group to help and get support from people like you.
Diverticulitis with Hemorrhage News
Posted 10 Jan 2017 by Drugs.com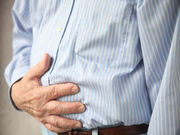 TUESDAY, Jan. 10, 2017 – Men who eat a lot of red meat may have a higher risk of a painful inflammatory condition of the colon, a new study suggests. The disorder, called diverticulitis, causes severe abdominal pain, nausea and constipation. And it can lead to complications such as tears or blockages in the colon. The new study found that men who ate the most red meat were 58 percent more likely ...
Posted 27 Nov 2016 by Drugs.com
Here are some of the latest health and medical news developments, compiled by the editors of HealthDay: Fidel Castro Dies at 90 Fidel Castro, Cuban revolutionary and the island nation's leader for much of the past 60 years, died at 90 years of age on Friday. According to The New York Times, Cuban state television announced the death of the communist leader, who had been in declining health for ...
Further Information
Related Condition Support Groups