Join the 'Desitin' group to help and get support from people like you.
Desitin News
Posted 3 Dec 2015 by Drugs.com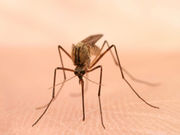 THURSDAY, Dec. 3, 2015 – Do your winter travel plans include Hawaii? You may want to pack bug repellent, experts say. That's because the Big Island of Hawaii is facing an outbreak of dengue fever – a mosquito-borne virus that can cause terrible headache and crushing pain in the muscles and joints. State health officials have confirmed 117 cases of dengue fever on the Big Island since ...
Posted 25 Nov 2015 by Drugs.com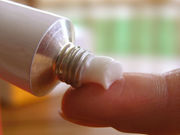 WEDNESDAY, Nov. 25, 2015 – Patients using prescription creams, gels, sprays and pills for skin conditions may shell out substantially more at the pharmacy than they did just six years ago, a new study suggests. Between 2009 and 2015, retail prices of brand-name dermatologic drugs rose 401 percent, on average, study authors reported Nov. 25 in JAMA Dermatology. Even generics have succumbed to ...