Join the 'DDAVP' group to help and get support from people like you.
DDAVP News
Posted 8 May 2016 by Drugs.com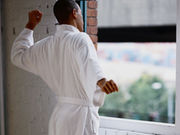 SUNDAY, May 8, 2016 – Countless people – often men with enlarged prostates – need to visit the bathroom during the night. But help could soon be at hand in the form of a nasal spray, new research suggests. A spritz of a synthetic hormone, already used by bed-wetting kids, might benefit older people struggling with the problem called nocturia. "Nocturia is very common in patients over 50 years ...
Posted 4 Dec 2007 by Drugs.com
[Posted 12/04/2007] FDA notified healthcare professionals and patients of the Agency's request that manufacturers update the prescribing information for desmopressin to include important new safety information about severe hyponatremia and seizures. Certain patients, including children treated with the intranasal formulation of the drug for primary nocturnal enuresis (PNE), are at risk for ...
Further Information
Related Condition Support Groups
Diabetes Insipidus, Primary Nocturnal Enuresis, von Willebrand's Disease, Hemophilia A
DDAVP Patient Information at Drugs.com