Join the 'DDAVP Rhinal Tube' group to help and get support from people like you.
DDAVP Rhinal Tube News
Posted 8 May 2016 by Drugs.com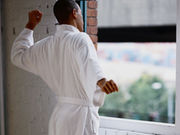 SUNDAY, May 8, 2016 – Countless people – often men with enlarged prostates – need to visit the bathroom during the night. But help could soon be at hand in the form of a nasal spray, new research suggests. A spritz of a synthetic hormone, already used by bed-wetting kids, might benefit older people struggling with the problem called nocturia. "Nocturia is very common in patients over 50 years ...
Posted 27 Aug 2013 by Drugs.com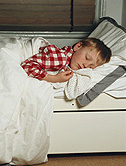 TUESDAY, Aug. 27 – While techniques such as fluid restriction can help some children who have problems with bedwetting, alarms and medications are more effective, a new study finds. "Simple behavioral therapies such as rewarding the child for dry nights or taking the child to the toilet during the night can sometimes help with bedwetting, and is better than doing nothing," said study leader Dr. ...
Further Information
Related Condition Support Groups
DDAVP Rhinal Tube Patient Information at Drugs.com