Join the 'Crofelemer' group to help and get support from people like you.
Crofelemer News
Posted 7 Oct 2014 by Drugs.com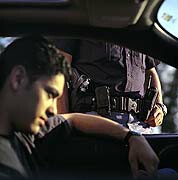 TUESDAY, Oct. 7, 2014 – Thinking about taking a drive after popping some over-the-counter medications? Better check the label first, warn experts at the U.S. Food and Drug Administration. The agency cautions that some common nonprescription medicines can impair your ability to drive and operate other vehicles and machinery safely. Some of the most common of these drugs include certain types of ...
Posted 2 Jan 2013 by Drugs.com
WEDNESDAY, Jan. 2 – The first medication to treat diarrhea in people with HIV/AIDS who take antiretroviral drugs has been approved by the U.S. Food and Drug Administration. Fulyzaq (crofelemer) is sanctioned for people whose diarrhea is not caused by an infection or gastrointestinal disorder but by the antiretroviral drugs used to combat HIV/AIDS, the FDA said in a news release. The drug is ...
Further Information
Related Condition Support Groups
Related Drug Support Groups
Crofelemer Patient Information at Drugs.com