Join the 'Cortatrigen' group to help and get support from people like you.
Cortatrigen News
Posted 30 Mar 2017 by Drugs.com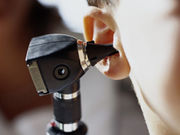 THURSDAY, March 30, 2017 – Children who suffer through multiple ear infections are often candidates for ear tube surgery. But a new study finds that the use of one type of ear drops – quinolones – after these surgeries may raise a child's risk for a perforated eardrum. Children who received post-surgical quinolones were 60 percent more likely to suffer eardrum perforations than those who ...
Posted 19 Feb 2014 by Drugs.com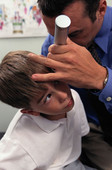 WEDNESDAY, Feb. 19, 2014 – An eardrop that combines antibiotics and steroids might be the best ear infection treatment for children who already have ear tubes because of recurrent infections, a new study finds. New research compared the eardrop treatment to oral antibiotics and to a wait-and-see approach. After two weeks, just 5 percent of children receiving the eardrops had continuing discharge ...
Further Information
Related Condition Support Groups
Cortatrigen Patient Information at Drugs.com