Join the 'Corneal Refractive Surgery' group to help and get support from people like you.
Corneal Refractive Surgery News
Posted 15 Jul 2016 by Drugs.com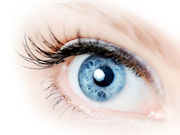 FRIDAY, July 15, 2016 – Women who undergo a cornea transplant may have a worse outcome if their donor is a man, a new study suggests. Subtle differences between men and women may increase the risk of failure or rejection for up to five years, the British researchers found. They noted that matching the gender of cornea donors and recipients could help improve transplant outcomes. The study ...
Posted 29 May 2016 by Drugs.com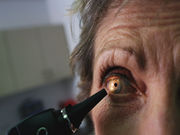 FRIDAY, May 27, 2016 – Listening to relaxing music before eye surgery reduces patients' anxiety and their need for sedation, a new French study suggests. "Music listening may be considered as an inexpensive, noninvasive, non-pharmacological method to reduce anxiety for patients undergoing elective eye surgery under local anaesthesia," said lead researcher Dr. Gilles Guerrier, from Cochin ...
Further Information
Related Condition Support Groups
Related Drug Support Groups
Acular, Acular LS, riboflavin ophthalmic, Acular PF, Photrexa