Join the 'Collyrium Fresh Eye Wash' group to help and get support from people like you.
Collyrium Fresh Eye Wash News
Posted 28 Jul 2017 by Drugs.com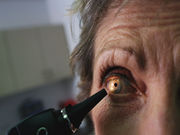 FRIDAY, July 28, 2017 – Prescribing generic drugs for seniors' eye problems could save the U.S. government hundreds of millions of dollars a year, a new study suggests. Conditions like glaucoma and dry eye that require daily eye drops are common in old age. University of Michigan researchers report that eye doctors caring for seniors prescribe brand-name medications in more than three-quarters ...
Posted 29 Apr 2015 by Drugs.com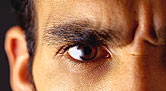 WEDNESDAY, April 29, 2015 – High pollen levels in the spring are linked to dry eye, a new study suggests. "Finding this correlation between dry eye and different seasons is one step toward helping physicians and patients treat the symptoms of dry eye even more effectively based on the time of year," said lead researcher Dr. Anat Galor, an associate professor of clinical ophthalmology at the ...