Join the 'Coccidioidomycosis' group to help and get support from people like you.
Coccidioidomycosis News
Related terms: Coccidioidomycosis, acute pulmonary, Coccidioidomycosis, chronic pulmonary, Coccidioidomycosis, disseminated, San Joaquin Valley fever, Valley fever
Posted 28 Mar 2013 by Drugs.com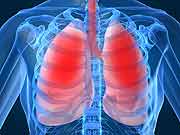 THURSDAY, March 28 – Cases of a fungal lung infection called Valley Fever increased sharply in several southwestern states since the late 1990s, according to a report released Thursday. In Arizona, California, Nevada, New Mexico and Utah, the number of cases climbed from less than 2,300 in 1998 to more than 22,000 in 2011, the U.S. Centers for Disease Control and Prevention found. During that ...
Further Information
Related Condition Support Groups
Coccidioidomycosis - Meningitis, Coccidioidomycosis - Prophylaxis, Systemic Fungal Infection
Related Drug Support Groups
fluconazole, Diflucan, ketoconazole, itraconazole, Nizoral, Sporanox, amphotericin b, amphotericin b lipid complex, Fungizone, Amphocin, Abelcet, Sporanox PulsePak, Onmel