Join the 'Cluster-Tic Syndrome' group to help and get support from people like you.
Cluster-Tic Syndrome News
Posted 20 Apr 2017 by Drugs.com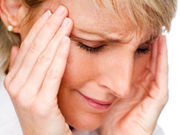 WEDNESDAY, April 19, 2017 – Cluster headaches, though rare, are among the most severe forms of headache a person can face. But there's new hope for at least some patients. The U.S. Food and Drug Administration said it has approved a hand-held device to treat these attacks. The noninvasive device, called gammaCore, works to reduce cluster headache pain by transmitting mild electrical stimulation ...
Posted 24 May 2016 by Drugs.com
-- A headache is generally recognized as having pain or discomfort anywhere in the head, scalp or neck. It can be a symptom of everything from minor stress to a life-threatening stroke. Learning all you can about your condition is a first step on the road to treatment and prevention. The National Headache Foundation suggests: Learn as much a possible, such as what's probably causing your ...
Further Information
Related Condition Support Groups
Related Drug Support Groups
gabapentin, clonazepam, baclofen, carbamazepine, phenytoin, valproic acid