Join the 'Chronic Myofascial Pain' group to help and get support from people like you.
Chronic Myofascial Pain News
Related terms: CMP, Myofascial Syndrome, Myofascial Pain Syndrome, MPS
Posted 20 Jul 2016 by Drugs.com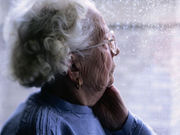 WEDNESDAY, July 20, 2016 – Alzheimer's disease may affect people's ability to recognize when they are in pain, a new study shows. Undetected pain may allow underlying health issues to go untreated, leading to serious complications, such as organ damage, researchers from Vanderbilt University in Nashville cautioned. For the three-year study, the researchers tested two groups of adults who were ...
Posted 7 Oct 2015 by Drugs.com
WEDNESDAY, Oct. 7, 2015 – Medical marijuana appears mostly safe for treating chronic pain, at least among people with some experience using the drug, a new study suggests. People who used pot to ease their pain didn't have an increased risk of serious side effects, compared to people with pain who didn't use marijuana, a Canadian research team found. But, medical marijuana users were more likely ...
Further Information
Related Condition Support Groups
Related Drug Support Groups
clonazepam, ibuprofen, amitriptyline, naproxen, Advil, cyclobenzaprine, Aleve, Elavil, Motrin, view more... Naprosyn, Endep, Naprelan, Anaprox, Motrin IB, Ibuprofen PMR, Nuprin, Anaprox-DS, IBU, Rufen, A-G Profen, Cap-Profen, Addaprin, Vanatrip, NeoProfen, Aflaxen, Naproxen Sodium DS, Proprinal, Actiprofen, Saleto-200, Ibu-8, Ibu-6, Ibu-4, Saleto-800, Saleto-600, Saleto-400, Q-Profen, IBU-200, Haltran, Genpril, Ibu-Tab, EC-Naprosyn, Flanax Pain Reliever