Join the 'Chlophedianol / chlorcyclizine' group to help and get support from people like you.
Chlophedianol / chlorcyclizine News
Posted 8 Apr 2015 by Drugs.com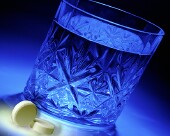 WEDNESDAY, April 8, 2015 – Preliminary lab research suggests a hay fever drug that costs about 50 cents a pill has the potential to treat hepatitis C, a stubborn disease that has spawned drugs that sell for $1,000 a dose. It's too early to know if the antihistamine chlorcyclizine HCI will work in people as a treatment for hepatitis C. Still, the new research suggests that "the drug blocks the ...
Posted 20 Oct 2014 by Drugs.com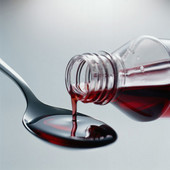 MONDAY, Oct. 20, 2014 – A child receives the wrong medication or the wrong dosage every eight minutes in the United States, according to a recent study. Nearly 700,000 children under 6 years old experienced an out-of-hospital medication error between 2002 and 2012. Out of those episodes, one out of four children was under a year old. As the age of children decreased, the likelihood of an error ...
Further Information
Related Condition Support Groups
Related Drug Support Groups
Chlophedianol / chlorcyclizine Patient Information at Drugs.com