Join the 'Chibroxin' group to help and get support from people like you.
Chibroxin News
Posted 30 Apr 2015 by Drugs.com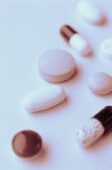 THURSDAY, April 30, 2015 – The antibiotic most commonly prescribed for bladder and other urinary tract infections, nitrofurantoin, may not be the most effective option, new research suggests. More than 25 percent of older adults have reduced kidney function, and bladder infections are a common complaint. Doctors often turn to nitrofurantoin to treat these and other urinary tract infections ...
Posted 12 Sep 2011 by Drugs.com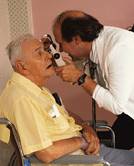 MONDAY, Sept. 12 – Repeated use of antibiotics among patients who receive eye injections for such ophthalmic conditions as age-related macular degeneration can lead to the emergence of drug-resistant germs, according to a new study. More than eight million people in the United States are affected by age-related macular degeneration, and its treatment involves monthly injections that are ...
Further Information
Related Condition Support Groups
Chibroxin Patient Information at Drugs.com