Join the 'Charcoal' group to help and get support from people like you.
Charcoal News
Posted 13 Oct 2016 by Drugs.com
WEDNESDAY, Oct. 12, 2016 – You can't smell it or see it, but carbon monoxide can be deadly, according to the National Fire Protection Association. Anything that burns gasoline, wood, coal, oil and propane – including home heating and cooking equipment – can be a source of this dangerous gas, the fire association explains. That's why it's important to have your heating system professionally ...
Posted 24 Oct 2014 by Drugs.com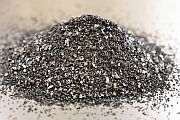 THURSDAY, Oct. 23, 2014 – A man who hoped to detoxify his body with a supplement known as activated charcoal may have instead triggered a case of the intestinal disorder known as colitis. Activated charcoal is a supplement that soaks up gases and odors, making it a common treatment for people with flatulence. It's also purported to be a treatment for colitis, according to a new report detailing ...
Further Information
Related Condition Support Groups
Gastrointestinal Decontamination, Gas
Related Drug Support Groups
Activated Charcoal, Charcocaps, Pharmacia Carbosorb, Charcoaid, Charcoaid 2000, Charcoaid-G, Charcoal Plus DS, Charcodote, Charcotabs, view more... Charcotrace, Medicoal, Actidose-Aqua, Actidose-Aqua Advance, Karbons, Active Carbon, Eucarbon, Carbomix, Carbosorb X, Insta-Char, Liqui-Char, EZ Char, EZChar, Norit, Optimum Charcoal
Charcoal Patient Information at Drugs.com