Join the 'Cerebrovascular Insufficiency' group to help and get support from people like you.
Cerebrovascular Insufficiency News
Posted 24 Nov 2016 by Drugs.com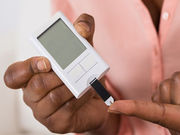 THURSDAY, Nov. 24, 2016 – People with diabetes are at risk for vascular complications due to high blood sugar levels, but can take measures to reduce that risk, an expert says. "Diabetes is one of the strongest risk factors for any form of vascular disease, both symptomatic and asymptomatic," Dr. Gregory Moneta, chief of vascular surgery at Oregon Health and Science University's Cardiovascular ...
Posted 24 Nov 2015 by Drugs.com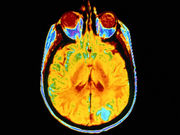 TUESDAY, Nov. 24, 2015 – They've long been associated with Alzheimer's disease, and now new research in animals suggests that protein plaques might slow the brain's blood flow, as well. Buildup of the amyloid beta protein clumps could harm the brain in multiple ways, according to a team from the University of Alabama at Birmingham. "We have increasingly become aware that the disruption of blood ...
Further Information
Related Condition Support Groups
Related Drug Support Groups