Join the 'Cerebral Vascular Disorder' group to help and get support from people like you.
Cerebral Vascular Disorder News
Posted 15 Mar 2012 by Drugs.com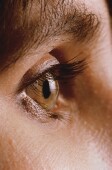 THURSDAY, March 15 – People who have mild vascular disease that damages the eyes' retinas are more likely to have vascular disease in the brain that causes thinking and memory problems, new research indicates. The study included 511 women with an average age of 69 whose thinking and memory skills were tested every year for 10 years. The women's eyes were tested about four years into the study, ...
Further Information
Related Condition Support Groups
Ischemic Stroke, Thromboembolic Stroke Prophylaxis, Intracranial Hemorrhage, Cerebral Aneurysm, Subarachnoid Hemorrhage, Cerebral Thrombosis / Embolism, Cerebrovascular Insufficiency, Cerebral Arteriography, Central Nervous System Disorders