Join the 'Carnexiv' group to help and get support from people like you.
Carnexiv News
Posted 5 Dec 2016 by Drugs.com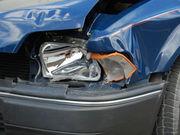 SUNDAY, Dec. 4, 2016 – People with epilepsy who experienced longer seizures during a simulated driving test may face an increased risk for crashes while on the road, a new study suggests. About 75 percent of people with epilepsy use medication to control their seizures and are able to drive. The remainder of patients typically keep a journal of seizures, noting how long they last, and doctors ...
Posted 10 Oct 2016 by Drugs.com
DEERFIELD, Ill.--(BUSINESS WIRE) October 07, 2016 --Lundbeck announced today that the U.S. Food and Drug Administration (FDA) has approved Carnexiv (carbamazepine) injection as a short-term replacement therapy for oral carbamazepine formulations in adults with certain seizure types when oral administration is temporarily not feasible. Carnexiv received orphan drug designation for this indication ...
Further Information
Related Condition Support Groups
Carnexiv Patient Information at Drugs.com