Join the 'Capreomycin' group to help and get support from people like you.
Capreomycin News
Posted 17 Jan 2013 by Drugs.com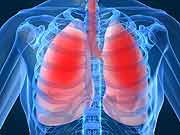 THURSDAY, Jan. 17 – Shortages of key tuberculosis drugs are posing a real hazard to patients throughout the United States, a new report finds. The shortages are making it even more difficult to treat what's known as multidrug-resistant forms of the infectious respiratory illness, the researchers said. These patients often require so-called "second-line drugs" when the medication of choice fails. ...
Posted 16 Nov 2011 by Drugs.com
-- Antibiotic resistance occurs when a bacterium mutates and becomes immune to the effects of a specific antibiotic. You can help prevent antibiotic resistance by taking an antibiotic regimen only when necessary. Remember that antibiotics don't work against viral infections such as a cold or the flu. If you do begin taking an antibiotic, you should never skip a dose. Also, you should finish the ...
Further Information
Related Condition Support Groups
Related Drug Support Groups
Capreomycin Patient Information at Drugs.com