Join the 'Camphor / capsicum / menthol' group to help and get support from people like you.
Camphor / capsicum / menthol News
Posted 31 Jan 2017 by Drugs.com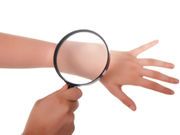 TUESDAY, Jan. 31, 2017 – Itchy skin is a common problem, but there are several ways to find relief, a dermatologist says. "There are many reasons for itchy skin," Dr. Hassan Galadari said in an American Academy of Dermatology news release. "It could be the result of a skin condition, such as eczema, shingles, hives or psoriasis, or it could be a sign of a contagious disease, like scabies or ...
Posted 13 May 2016 by Drugs.com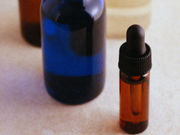 FRIDAY, May 13, 2016 – Children are increasingly at risk from essential oils that are often used in natural remedies, a Tennessee poison center reports. Between 2011 and 2015, reports of toxic exposures to these oils – such as tea tree oil – doubled, the center said. Even more alarming, four out of every five cases were in children. The oils, which are derived from plants and used in aromatic ...
Further Information
Related Condition Support Groups