Join the 'Broccoli' group to help and get support from people like you.
Broccoli News
Posted 14 Jun 2017 by Drugs.com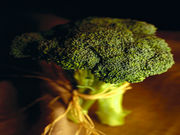 WEDNESDAY, June 14, 2017 – Your Mom may have been right about broccoli's goodness. A small study hints that a substance in the crunchy veggy may help some with diabetes get better control of their blood sugar. Researchers found that a concentrated extract of the substance, called sulforaphane, helped obese type 2 diabetes patients rein in their stubbornly high blood sugar levels. The caveat, ...
Posted 6 May 2010 by Drugs.com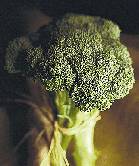 THURSDAY, May 6 – Eating broccoli just might have benefits in the fight against breast cancer. At least in mice, a compound derived from broccoli appears to be able to kill breast cancer stem cells, which help tumors grow, according to a new study. But it's too soon to know if the compound would work in people. And the amount tested is larger than the amount people could consume in their diet. ...
Further Information
Broccoli Patient Information at Drugs.com